Events
Get Trained for Your Next Career Opportunity Learn How with OIC Thursday, October 28 | 7:00 - 8:00 PM
Are you looking to start a new career?
Heart Community Resource Center is here to help with this FREE online event happening Thursday, October 28 at 2 PM! OIC of South Florida will be joining us to bring you the opportunity to learn new skills for your new career, tuition-free! Training courses include skills for in-demand careers in Culinary & Food Service, Supply Chain Operations, General Construction, Customer Service, Information Technology, and Health & Medical.
Heart is also bringing you OIC's free support services that can help you get ahead, like child-care assistance, housing referrals, legal support, transportation assistance, and more.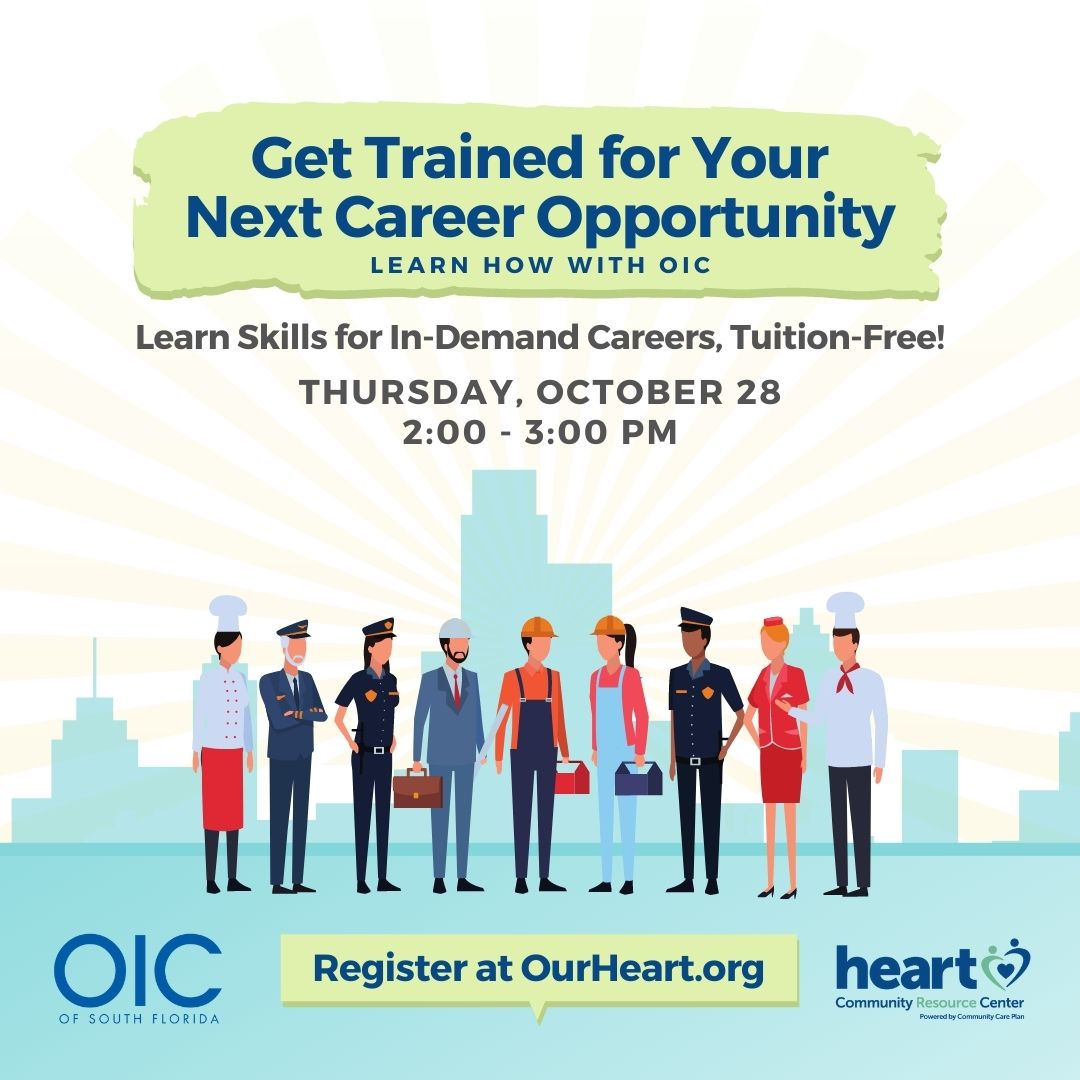 Present at the Plate​
Friday, July 9, 2021 7 PM - 8 PM
Getting together for a meal is more than just eating. It creates or strengthens our connection with others. Get your family together for dinner this Friday and join for us for Present at the Plate, the first event of our new virtual community resource center. You'll interact, swap recipes, and get parenting tips. Register today!
https://ourheart.org/event/present-at-the-plate/