The mission of our Pharmacy Residency Program is to assist in the advancement of pharmacy practice by providing a learning opportunity for postgraduate pharmacy students that are interested in working in managed care. At Community Care Plan, we take a collaborative approach to managed care. We actively participate in the care of our members and review the social determinants of health and costs.
We hope to inspire our residents to be problem solvers and to take the whole person into consideration when managing their health.
About Community Care Plan
Community Care Plan (CCP), the health plan with a heart, is owned by Broward Health (North Broward Hospital District) and Memorial Healthcare System (South Broward Hospital District). Community Care Plan proudly serves over 100,000 members in Florida Healthy Kids (in eight south Florida counties) and Medicaid (Broward County) programs; commercial, self-insured employee health plans; and sponsored programs. Community Care Plan maintains accreditation by the National Committee for Quality Assurance (NCQA), the Accreditation Association for Ambulatory Healthcare as a Health Plan, and also earned the Multicultural Health Care Distinction for its Medicaid Health Plan.
Our mission is to promote healthier communities. We strive every day to positively impact the health and wellness of those we serve, by providing them with local access to a high standard of healthcare and community resources. Our health plans cover a wide range of health and medical services and offer an excellent choice of physicians and other benefits that help enrollees get and stay healthy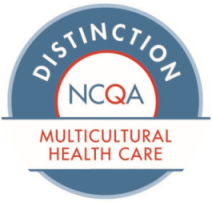 Residency Overview
CCP's Residency Program offers experiences in:
Clinical program development: Clinical programs are developed by reviewing pharmacy claims and trend reports to identify the need for clinical initiatives that may improve healthcare outcomes and quality scores.
Drug utilization review: Drug utilization review involves analyzing pharmacy claims to identify inappropriate prescribing practices and to provide physician education.
Formulary and cost management: Formulary and cost management strategies include reviewing member, physician, and drug utilization reports to identify potential cost-saving strategies through formulary changes.
MTM: The MTM service provides a detailed assessment of the member's medications to identify inappropriate dosing, therapy care gaps, adverse reactions, and social determinants of health.

Patient care: Patient care experience occurs during daily rounds with a clinical team of doctors, nurses, and social workers for our inpatient population (adult and pediatric) and clinical rotations off-site.
Additional learning opportunities include:
Grievance and appeals with CCP
Specialty pharmacy and collaborative practice agreements with Memorial Regional
Clinical experience with the Foundation for Sickle Cell Disease Research
The resident may be provided with additional elective learning experience choices throughout the residency as well. Our residency program offers a full managed care/patient care experience to the resident.
Learning Experiences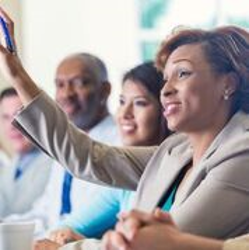 Clinical Programs
Grievance and Appeals
Leadership and Management
Patient Care in CPAs
Research
Specialty Pharmacy
Teaching and Learning
Utilization Management-Formulary Management
Elective Learning Experiences
Behavioral Health
Inpatient Management
Obstetric Population Management
Pharmacy Benefit Management
Special Populations: Sickle Cell Disease
Eligibility
Resident must be a graduate or candidate for graduation by an Accreditation Council for Pharmacy Education (ACPE) accredited degree program (or one in process of pursuing accreditation); confirmed by receipt of a pharmacy school transcript or the resident must have a Foreign Pharmacy Graduate Equivalency Committee (FPGEC) certificate from the National Association of Boards of Pharmacy (NABP).
Resident must obtain a Florida Board of Pharmacy Registered Pharmacist (RPh) license by September 30. The residency program will not be extended for failure to obtain a Florida Pharmacist licensure unless the reasons for failure to obtain the license were clearly beyond the control of the resident. This will be a case-by-case review and at the Residency Director's discretion.
Residents must be legally authorized to work in the United States and will not require sponsorship now, or in the future.
Benefits
Health Insurance: Medical, dental, vision, and basic life coverage
Competitive stipend
Professional leave for professional conferences and meetings
Paid vacation, holidays, and personal days
Application Process
Applicants must complete the following by January 31, applicants will be invited to an interview on a rolling basis.